We are honored that you've chosen to get married at Kingsland! It tells me that you desire to establish God as the center of your home from the outset of your lives together, and we look forward to helping you prepare to embrace this wonderful milestone.
At KBC, we want to do more than make your wedding a special time; we are intent on investing in your whole marriage. It's our desire to help engaged couples enter the marriage relationship with a full understanding of what the Bible says about how to make it all it was intended to be. Our Preparing for Marriage Program is designed to do just that: to help you get a full understanding of the beauty of this relationship – and to have the tools necessary to make it last a lifetime.
The wedding guidelines outlined will give you a better understanding of the standards we have set, and establish the channels for good communication throughout the process. Let us know if you have any additional questions.
Thank you for inviting us to be a part of such a special time in your lives!
Blessings,
Ryan Rush
Senior Pastor
Because we value your marriage and are committed to helping engaged couples prepare for becoming one, we require all couples who are married at kingsland or would like one of Kingsland's pastors to marry them to complete our preparing for marriage program. we understand that some of our couples may live out of town, so we have developed two different options to chose from to complete the preparing for marriage program. each of these options will help prepare you for your life-ong commitment and equip you to better follow christ within your marriage relationship.
– Marriage Mentoring: The engaged couple will meet with an older, more experienced couple approximately six times to using pre-marriage material that is approved by Kingsland
– Kingsland will assign you a trained mentor couple.
– This option depends upon availability of our marriage mentors.
– To set up mentor, contact our office. 
– $30 for SYMBIS assessment on-line test. 
Take an approved workshop from another church. 
– Pre-Approved Premarital Workshop: this option may be more appealing to couples who do not physically live in the Katy area and yet want to be married at Kingsland. This option allows the couple to attend a premarital workshop that is approved by Kingsland. *Note* We require that you schedule your wedding at least 90 days in advance so you have time to complete the Preparing for Marriage process. 
Join our community group to fellowship and learn alongside other believers.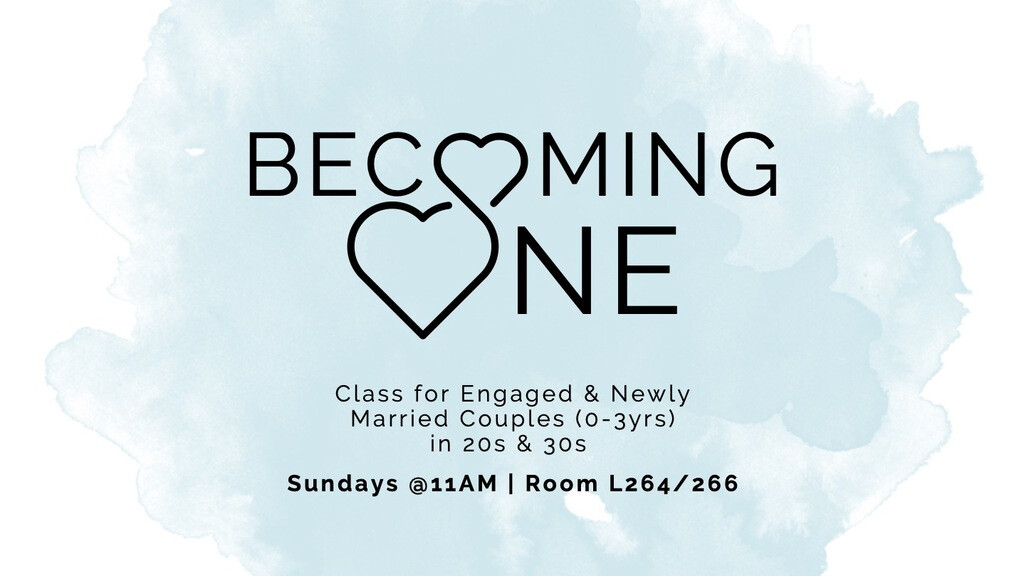 Weekly on Sunday, 11:00am
This is a one-year class for engaged and newly married couples with a curriculum focused on building a strong ...
Adult Discipleship Minister
Adult Discipleship Ministry Assistant